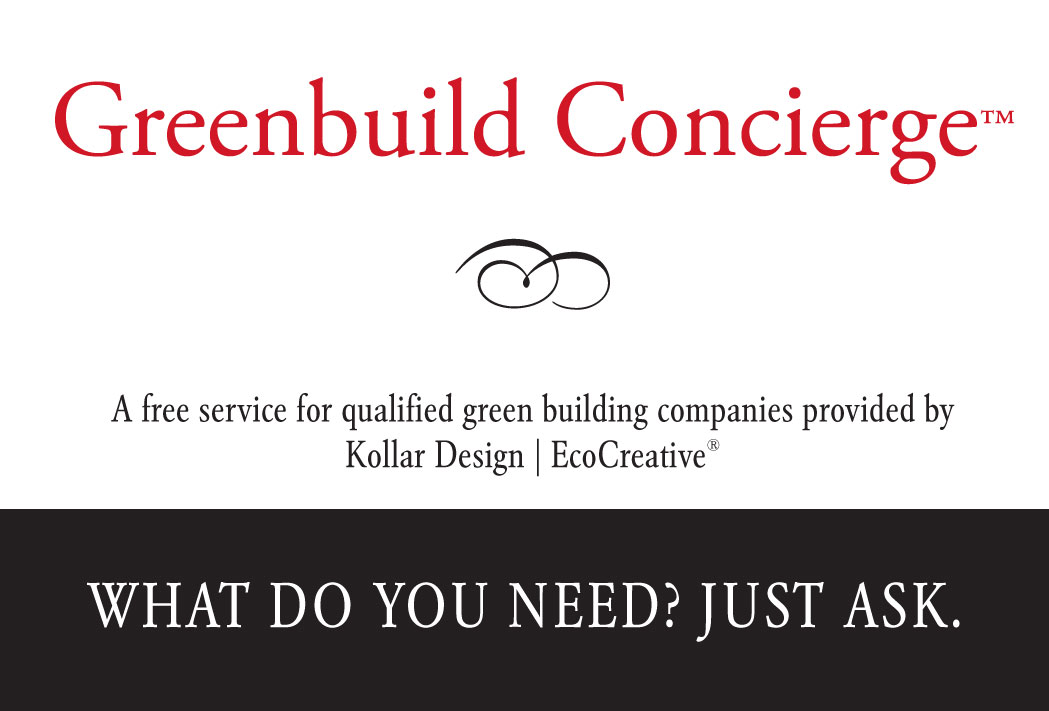 Greenbuild is just around the corner. What do you need?
Greenbuild Concierge™ is a free service to select companies for the sole purpose of making your Greenbuild experience the best it can be. How can we help? What do you need?
Want to know where you can get a quick satisfying and healthy meal and sit down with a prospect or colleage less than a block away from the convention center?
Would you like a recommendation for a resorative 'get-away' within 1/2 block away where you can rest and rejeuvenate in just three quarters of an hour?
Could you use a conference room for an impromtu meeting that's within 2 blocks?
A memorable and impressive place to take someone to coffee – right across the street?
You're in luck. I am a 30-year resident of San Francisco and I've maintained an office at various locations adjacent to the convention center for 8 years and running.
Your wish is my command.
Consider me you Greenbuild Concierge